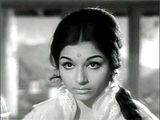 Mukherjee was the master of middle-of-the-road cinema from the 1950s till the 1980s. He directed 42 films in a rich directorial career that spanned as many years. Mukherjee's cinema bespoke a middle-class, genteel sensibility, lined with deep intelligence and observation.
Dinesh Raheja chooses seven masterpieces of the director
Read report
Without being aggressively experimental or ostentatiously avant garde in form, theme or treatment, many of Mukherjee's 40-plus films have charmed audiences and critics alike.
Read report
Read detailed reviews of his best films:
Anand
I
Abhimaan
I
Golmaal
I
Namak Haram
Guddi I
Anupama
I
Musafir