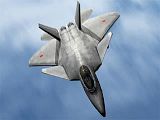 Abhijit Mahalanobis, an Indian American who developed vital 'pattern recognition' components in missile defence system for US Army, has been chosen as Scientist of the Year by the prestigious Emerald Honors, which recognises contributions by minority scientists.
Besides Mahalanobis, a Fellow of Lockheed Martin, several Indian American scientists would receive the awards instituted by Science Spectrum magazine, to be given away on September 16 at Baltimore Convention Centre in Maryland.
They include Ashok Kumar of the Army Corps of Engineers, Venkatesh Krishnan of Eli Lilly, Dharmendra Jani of Bausch and Lomb and Anil Duggal of GE Global Research Centre.