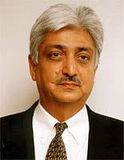 When Azim Premji, took over his family's company in 1966, it wasn't the outsourcing powerhouse it is today. Then, it was known as Western Indian Vegetable Products, a poorly managed producer of cooking oil.
Premji was just 21 years old and a student at Stanford when he got the call that his father had suddenly died. He was called home to Mumbai and literally worked his way through his grief, managing to transform a cooking oil company into one of India's most successful high-tech outfits.
Azim Premji shares his experiences: "During one of the first annual meetings I attended, one shareholder stood up and advised me and everyone in attendance that I should resign. He said the company was much too complex a business for a 21-year-old. It was a good kick start. That incident strengthened my resolve and reinforced my desire to be successful. "
Read Interview