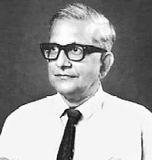 Bipin Bihari Choudhury, an extraordinary artist, was the first hearing and speech challenged person to be admitted into, and to have graduated from, the Royal College of Art, London.
As a student in London, he held a one-man exhibition of paintings and one of his portraits of ex-Prime Minister Lloyd George was selected for permanent display at the India House Art Gallery in London.
Choudhury was the grandson of Fakir Mohan Senapati, considered the father of modern Oriya literature. He was born in Uluberia, West Bengal, but made Orissa his home. He was a normal, healthy child but a severe bout of malaria at the age of two left him unable to speak. Against all odds, he finished schooling at the Calcutta Deaf and Dumb School, where his latent talent as an artist bloomed.
Read more