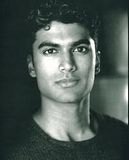 It hit him a couple of weeks ago when he was driving down the celebrated Sunset Boulevard in downtown Los Angeles. Sendhil Ramamurthy stopped at a traffic light, looked up, and saw his face staring down at him from the billboard publicising the new NBC series, Heroes.
The official TV ratings by Nielsen put the viewership of Heroes at 14.3 million on the opening night last Monday making it the highest watched TV show in the US that evening.
Sendhil plays the lead role of Mohinder Suresh, a genetics professor at the University of Madras whose father's disappearance leads him to uncover a secret theory — there are people with extraordinary abilities living among us.
Read report