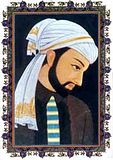 For Sufi singers Abu Mohammed Hussaini and Fareed Ayaz Al Hussaini from Pakistan, coming to Delhi means revisiting their roots — which can be traced to the family tree of one of the earliest disciples of Amir Khusro.
Incidentally, they are the flag-bearers of a school of music ( gharana ) which also derives its name from the city — Dilli Gharana .
"Dilli ki sab cheez acchi lagti hai kyunki issi Dilli ne hame sab kucch diya"
Read report