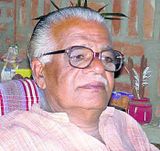 Rangaprabhat in Kerala, is the first children's theatre in India. This unique theatre for children has completed 36 years. What began as an experiment has now grown into a movement.
Rangaprabhat is at Alumthara, near Venjaramood, 27 km from Thiruvananthapuram. It began in 1970 at a lower primary school and was inaugurated by none other than Prof. G. Sankarapillai who revolutionised theatre in Kerala with his innovative themes and who believed that drama is not mere story telling.
Kochu Narayanapillai, the President of Rangaprabhat, runs this theatre village with the income from his fellowships and pension.
Read report