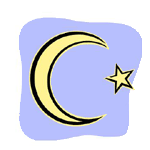 Over two centuries have gone by, and yet, the family of Vasant Rao carries on with a tradition of looking after an Imambara dedicated to Hazrat Imam Hussein in the tiny hamlet of Banda in Uttar Pradesh.
A Hindu family, the Raos describe themselves as being free from rigidly drawn boundaries of religion.
Vasant Rao's ancestor Ramaji Rao, a Maharashtrian Hindu serving in the Maratha Peshwa's army, built the Imambara in 1750. Ramaji was a staunch devotee of the Imam, and the imambara is also referred to as "Ramaji ka Imambara" in his memory.
Read report