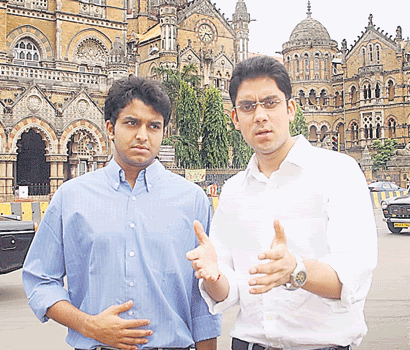 Six former students of Cathedral School, all from affluent backgrounds, simply want to do their bit for society. Tired of others blaming 'the system' for everything that goes wrong in the city, they put their heads together, loosened their purse-strings and decided to 'change the system'.
From mobilising funds for civic hospitals to doing relief work during calamities and drawing up plans to help HIV/AIDS patients, these south Mumbai youngsters are on a selfless drive.
On the day of the 7/11 serial blasts, they jumped on to a Red Cross vehicle and reached Sion hospital. Shocked by the poor infrastructure in the hospital, they returned a month later with state-of-art equipment for the paediatric intensive care unit.
Read report