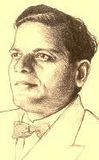 Mansingh was born in Nandala, a hamlet sandwiched between the Chilika Lake and the Bay of Bengal. Orphaned at the age of four, his uncle — the Dewan of Parikud, a princely state on the Chilika — nurtured him. The nearest high school was 60 km away in Khurda. Young Mayadhar walked all the way to enrol there.
Mansingh's poetic genius flowered even when in high school. "Dhoopa", a series of sensual poems, made him a household name in Orissa as a romantic poet. After graduating from Ravenshaw College, Cuttack, Mansingh did his M.A. from Patna Univesity and went on to do his Ph.D in English literature from Durham, U.K., the first such doctorate from Orissa.
He worked for education in some princely States, and later for the education department of the Orissa government. But first and foremost, he was a poet and a fiercely independent one at that.
Read report