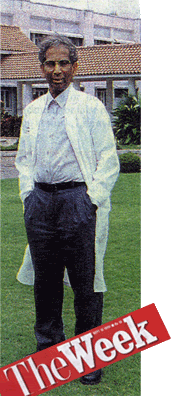 Kumar Bahulayen, an Indian American who made millions as a neurosurgeon and lived a lavish life, once owning a Rolls-Royce, five Mercedes-Benzes and an airplane has donated $20 million to his native village in Kerala.
Kumar Bahuleyan, 81, who was born to a Dalit family in India, decided to donate his personal fortune as a gratitude to his village, to establish a neurosurgery hospital, a health clinic and a spa resort in Chemmanakary, in Kottayam district of
Kerala.
Bahuleyan, who lives with his wife, pathologist Indira Kartha, spends half the year in the US, the other half in India where he oversees his foundation's work, gets around on a bicycle and still does almost daily surgery.
Read report