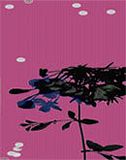 He claims to have broken bread with the likes of Pablo Picasso, Max Ernst and Mark Rothko. And been friends with Mexican poet and Nobel laureate Octavio Paz and famous art dealer, Henri Khanweiler. Ravi Kumar has been through some of the most fascinating times in the world of art.
Kumar left India in January 1960 as a young boy. He had no formal education of any worth when he bought the ticket to cross the sea, but he says with pride that his destination had always been crystal clear to him.
His much acclaimed show and book 'Seven', featured India's foremost abstractionists like S H Raza, Rajendra Dhawan, Akhilesh, Sujata Bajaj, and others. He recently curated a month-long exhibition of contemporary Indian artists which opened in Moscow in May this year.
Read report